version 0.8.3, 2/3/2023, 4:48:42 PM`
Next Up…
The next release cycle of Fiddle already under way. Let us know what we should be working us via email: support @ cannerycoders.com. Please let us know if you would like to be added to our mailing list.
---
What's New in Fiddle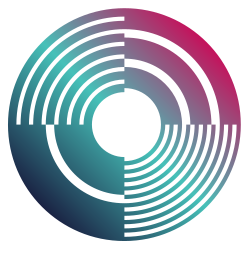 0.8.3 (Tidal) Feb 23
Highlights
The tenth release of Fiddle, Tidal, introduces integration with the experimental livecoding environment, TidalCycles Strudel. Details of the integration with Fiddle and ChucK can be found here. The Tidal Node example is here.
New SampleMgr Node and Chugin automates the management of internet-hosted audio sample files using http and https to populate a local cache on demand.
New SampleInst a polyphonic sample playing instrument with support for SampleMgr.
DbGrainBuf chugin now supports .mp3 and .flac file formats. It can be used as a drop-in replacement for SndBuf (bypass(1)).
DbTidalFX chugin implements Strudle's WebAudio effects pipeline.
Fiddle App
Features
New Strudel Panel. Includes support for OSC websocket relaying.
Enhancements, Bugfixes
Enhanced visual feedback in Graph Editor for pedalboard/programatic changes to node Bypass/Enable. This affects graphs that include FX, Filter or AudioIO nodes.
Migrated to from C3 to C4 convention for MIDI pitch notation following the Scientific pitch notation standard.
Bugfix: ChucK graphs with cycles no longer bork.
Upgraded Electron framework to
Fiddle Runtime
Features
Tidal Node distributes Strudel OSC events to ChucK instruments and effects. It also includes a built-in Strudel-like synth engine.
SampleMgr Node automates management of internal-hosted sample files. It puts a face on the new DbSampleMgr chugin.
DbPriorityQ chugin implements a sorting algorithm to facilitate the scheduling of Strudel events.
DelayFB, DelayFB2 new effects nodes to handle mono and stereo delay lines with feedback.
SampleInst new polyphonic sample playing instrument with support for SampleMgr.
Enhancements, Bugfixes
More uniformity in use of Bypass parameter for effect bypassing.
Fixed MIDI:ProgramChange for Dexed instrument.
Fixed bug preventing certain instruments from working (doh!).
ChucK
Upgrade to ChucK 1.4.2.0 (WIP)
---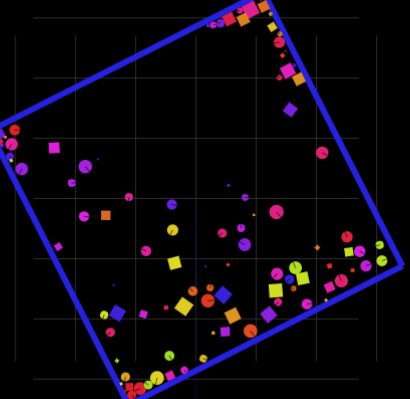 0.8.2 (Boxed In) June 22
Highlights
The ninth release of Fiddle (Boxed In) introduces the Box2D node and plotting surface. This node simulates a 2D physics world. Now you can use classical mechanics to generate notes and control events for your musical compositions. Hey, who said physics was useless?
Fiddle App
Features
Enhancements, Bugfixes
GraphEditor Inspector panel has improved layout for multi-member parameters.
Audio and Video files in Fiddle Docs now play correctly on Mac.
Fiddle Runtime
Features
New Box2D node and DbBox2D chugin.
Enhancements, Bugfixes
TimeKeeper now has optional Count-out to express ring-time.
AudioFileOut has improved help-text and auto-triggers shutdown after ring-time.
New utility types iss.ck, iiff.ck, etc.
---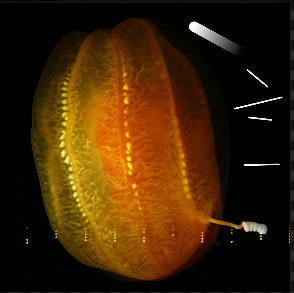 0.8.1 (Octave) June '22
Highlights
The eighth release of Fiddle introduces the CCImageSampler and CCGen2D nodes.
Fiddle App
Features
Enhancements, Bugfixes
We now build against Debian 11. Gotta keep up with the Joneses.
Bugfix: deep links into docs no longer obliviate the titlebar.
Bugfix: window resize on MacOS produced incorrect panel scrolling.
Fiddle Runtime
Features
New FluidDrumKit node with support for stereo placement of FluidSynth drumkit elements. Also selection from General MIDI kits works more reliably.
New ImageSampler node and associated chugin allows you to express control signals using an image. The integrated Image Editor allows you to paint/update the image during performance.
New CCGen2D node for generating 2 dimensional control signals.
Enhancements, Bugfixes
Enhancement: new Fluid chugin methods selectPreset, cc, setVerbosity.
Bugfix: FluidSynth node interprets MIDI velocity differently. Velocity is now 30 percent higher than previous releases. Existing files may need to be re-adjusted.
Bugfix: FGrid chugin better handles section-ends.
Updgrade fluidsynth to version 2.2.7 (Windows, MacOS, Debian 11)
---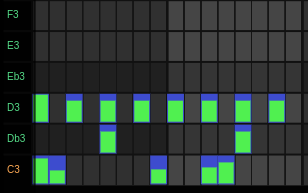 0.8.0 (Dominant Seventh) May '22
The seventh release of Fiddle shipped on May 30, 2022 and sports enhanced controls over your beats.
Fiddle App
Features
Enhancements, Bugfixes
enhancement: Note grids now support comment layers.
bugfix: Note grids cell edits with Cmd/Ctrl-key held move continously (unsnapped).
bugfix: workspace file-follower directory icons are now correct.
bugfix: fgrid editor now saves correctly.
Electron updated (18.2.4) (also abcjs, osc, showdown, etc).
Fiddle Runtime
Features
Enhancements, Bugfixes
NoteGrid has new Arrangement parameter.
SoundBufBank now has per-buf Gain+Pan control.
bugfix: ABC-based program-changes are no longer delayed.
bugfix: ABC voices terminating with rests now produce correct timing.
---
0.7.9 (Bugfix) May '22
Fiddle App
Enhancements, Bugfixes
enhancement: new filter operations

brightness, contrast, saturate, invert, sharpen, dilate, erode, turbulence, fractal

enhancement: new Grid overlay and settings dialog.
bugfix: Fill an clear region with black now works.
bugfix: resize dialog now closes properly.
bufix: setParam bug.
---
0.7.8 (Major Sixth) May '22
The sixth release of Fiddle features a new Image Editor, a new Dexed-based FM instrument and a new Spectral effects node.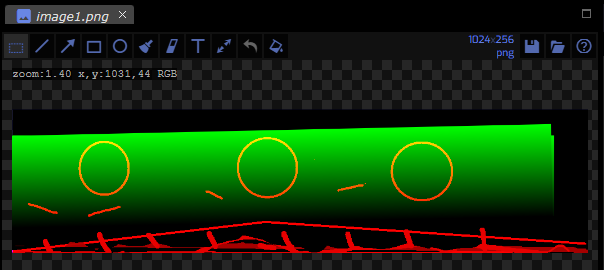 Fiddle App
Features
New Image Editor. A handy integrated tool for use with nodes like Spectral that are controllable by images. Workspace employs this to preview .png and .jpg files within Fiddle.
ChucK load-average now appears in ChucK VM Panel.
ZoomIn, ZoomOut, ZoomReset via application menu and hotkey Ctrl +/-
Fixes, Enhancements
App Prefs Menu now includes Fiddle OSC port preference. To be used if the default value (111111) conflicts with another application on your system.
Fix for bad behavior when clicking on soundfiles after closing SoundPlayer.
Fiddle Runtime
Features
Fixes, Enhancements
Channel Node's internal effects chain now supports separate connections to left and right channels.
New ControlChange messages: ChucKIt, ChucKClear, ChucKStop for hands-free control over the the current ChucK session.
ChucK
---
0.7.7 (Augmented Fifth) April 22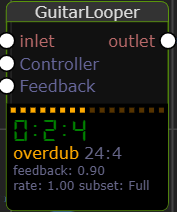 The fifth release of Fiddle introduces a Looper workflow.
Fiddle App
Features
TimeKeeper and Looper feedback within the Graph Editor.
Bonus Unlocked! Build your own USB-MIDI controller + stompbox Project on Github.
Bugfixes, Misc Changes
GraphEditor

bugfix: node-duplicate for complex nodes
Fiddle Runtime
Features
New Looper node. New example here.
CCRelayer enhancements

routing tables
value remapping

TimeKeeper enhancements

Tap CC to do tap-tempo. Usually triggered by remapped MIDI event.

Pedalboard support

new ToggleFX CC message makes it possible to trigger Op using a pedalboard. Available for Effects and Filter nodes.
new Channel ToggleMode CC message makes it possible to mute a channel using a pedalboard.

Channel now has separate left and right audio inlets.
MixGainPan tutorial was extended to include more examples of mono vs stereo effects chains.
Bugfixes
Fixed mdaJX10 spurious messages.
Added Op (passthrough, disable) support to various effects and filter nodes.
---
0.7.6 (Come fourth and Fiddle) Apr 22
Fiddle App
Ace-Editor updated (26.01.22)
Electron updated (17.0.2)
VST3 updated (7.4)
Features
n/a
Bugfixes, Misc Changes
Improved built-in documentation scrolling and styling.
GraphEditor double-click behavior changed. Old behavior of exposing subgraphs is achieve with alt-doubleclick.
All editors now have their own Settings submenu.
GraphEditor's VST3 scanning moved to Setttings submenu.
Fiddle Runtime
Features
New DbMdaDX10 chugin and Fiddle instrument.
New DbMdaJX10 chugin and Fiddle instrument.
new DbMdaTalkbox (an LPC-based vocoder) chugin and Fiddle effect.
Bugfixes
Instruments

Note velocity is now converted to perceptual space before application.
VST3Instrument no longer drops note events.
CCMidiDevice produces cleaner noteOn/Off events.

DbABC

now delivers program changes and generally is more well-behaved wrt to MIDI channel.
bugfix for interleaved voices
bugfix for MIDI meta-events

DbVST3

It is required that you rescan for VST3 plugins, then reopen chg files.
significant update related to multi-threading-aware plugins.
instrument bugfix for MIDI chords in a polyphonic setting.
fixes particular to the Dexed vst3 plugin.

remaining issue: changing program doesn't trigger parameter updates This is an issue with the Dexed plugin.

forceEmit YAML keyword must be forceInit
---
0.7.5 (Beta 3, not second Fiddle) Mar 22
Fiddle App
Features
ChucK Live panel

channel power display.
gain presented in decibels.

ChucK VM panel

user control over chuck's OSC port. Defaults to 0 meaning the port is dynamically assigned.

ABC previews

PrintToPDF
Improved Layout with respect to Text Editor.

Grid Editor settings menu.
Bugfixes
Dialogs were invisible when a panel was fully expanded.
Occasionally doc-views were clipped at top.
Wheel + Shift-Key modifier doesn't work on OSX. New menu option and hotkey in the GridEditor allows you to toggle between X scale and Y scale.
Updated Graph Editor docs to reflect new context and settings menus.
Fiddle Runtime
Features
New Lotus Feet example project.
NSHumanize
Chord
ChordBank
Flanger
CCMidiDevice sibling of MidiDevice notestream.
CCPitchTrack sibling of PitchTrack notestream. Can be used during Audio recording to ensure you're in tune.
TimeKeeper metronomeGain
New DbABC inline ornaments

!CC m num! to set the value of a CC
!CCx m num a b c...! to automate the value of a CC when ensuing !shape! occur.
!chordattack num! sets the delay between chord notes.
!bendstring b1 b2 b3 ...! overrides the default pitch-bend. Values are MIDI pitchwheel relative (-8192, 8191).
!bendstringex b1 b2 b3 ...! overrides the default pitch-bend (smoothed)

New DbABC pattern syntax to describe randomized patterns.
ABC cheatsheet updates.
New LiCK effects and examples.
ADSRTremolo
Clouds
Cee
Cooper
Crossover2, Crossover3
Delta
Drop
DoubleRect
Ecco
Flutter
Mesmerizer
Smear
Bugfixes
CCGenerator in non-broadcast mode fixed.
TimeKeeper time-signature initialized issue fixed.
VST3 filter input terminal more permissive.
DbABC fixed off-by-one error for trills and rolls.
Channel is more robust when Live-editing Mute/Solo
---
0.7.4 (beta 2, second Fiddle) Feb 22
Fiddle App
Features
New Workspace Menu with file-extension filtering.
Workspace autoscroll behavior.
Column greeking for NSPlot note labels.
Bugfixes
Soundplayer AIFF 'twos' and 'sowt' encoding.
Fixed menubar behavior when clicking twice on the same icon.
Keyboard-base Documentation Navigation improved.
Deleting nodes in Graph Editor didn't "dirty" the file.
Fiddle Runtime
Features
New NSFilter node.
New examples for Sigmund, Pitchtrack, and CCMouse.
New PitShift control, ShiftInterval.
New LiCK effects and examples.
APF
AutoWah, CryBaby
AnalogDelay, DigitalDelay, FilterDelay
BlueShift
Verb, Cascade, Breeze
Chew, TimeModulator, LFO, Tremolo
New DbLiCKDistort chugin in support of Chew and AnalogDelay effects.
New DbLiCKLFO chugin in support of LFO, Tremolo etc.
Bugfixes
---
0.7.3 (first public beta) Feb 22
The first public release.