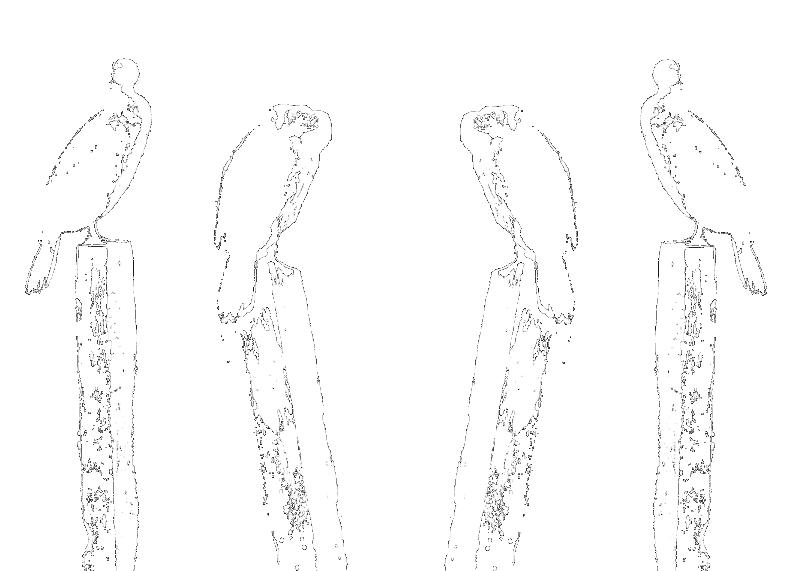 Cannery Coders Privacy Policy
Cannery Coders takes privacy very seriously. The information we collect from you will not be shared with any outside parties. This site employs no cookies, though our developers are known to consume them from time to time.
---
Terms of Use for cannerycoders.com
Introduction and General Information
These Terms of Use apply to your use of our website. Before using our website you must agree to these Terms of Use. Cannery Coders may change these Terms of Use from time to time and by continuing to use our website you accept and agree to be bound by all changes.
Disclaimer
Portions of this website present data from the Grand Comics Database Project (GCD).
The Grand Comics Database Project (GCD) is a volunteer project with the goal of documenting and indexing all comics for the free use of scholars, historians, researchers, and fans.
The GCD acknowledges that the all-encompassing research nature of the project may result in the posting of cover scans for comics with images that some may find objectionable.
Viewer discretion is advised.
Cover thumbnails are used for identification purposes only. All rights to cover images reserved by the respective copyright holders.
Intellectual Property Rights
All copyright, trade marks, design rights, patents and other intellectual property rights (registered and unregistered) in and on our website and all content (including any applications) located on the site shall remain the sole property of the respective copyright holders.

You must not:
Republish material from our website without prior written consent.
Sell or rent material from our website.
Reproduce, duplicate, copy or otherwise exploit material on our website content in any way except for your own personal, non-commercial use.
You also agree not to adapt, alter or create a derivative work from any of our content except for your own personal, non-commercial use.
Redistribute any content from our website, including onto another website.
What we consider acceptable use of our website
You agree to use our website only for lawful purposes, and in a way that does not infringe the rights of, restrict or inhibit anyone else's use and enjoyment of the website. Prohibited behaviour includes harassing or causing distress or inconvenience to any other user, transmitting obscene or offensive content or disrupting the normal flow of dialogue within our website.
You must not use our website to send unsolicited commercial communications. You must not use the content on our website for any marketing related purpose without our express written consent.
Restricted Access
We have restricted access to certain areas of our website. We may in the future need to restrict access to parts (or all) of our website and reserve full rights to do so. If, at any point, we provide you with a username and password for you to access restricted areas of our website, you must ensure that both your username and password are kept confidential.
We also reserve the right to disable your user account at our sole discretion without explanation.
User Contribution to our website.
By sharing any contribution (including any text, photographs, graphics, video or audio) with Cannery Coders you agree to grant to Cannery Coders, free of charge, permission to use the material in any way we want (including modifying and adapting it for operational and editorial reasons).
Copyright of your contribution will remain with you and this permission is not exclusive and you can continue to use the material in any way including allowing others to use it.
In order that Cannery Coders can use your contribution, you confirm that your contribution is your own original work, is not defamatory and does not infringe any Australian laws, that you have the right to give Cannery Coders permission to use your contribution.
Cannery Coders does not undertake to monitor the submission of any user generated content, or the publication of this content on our website.
Limited Warranties
We endeavour to ensure that all content on our website (excluding any user generated content) is correct. To the extent permitted by the applicable law, we disclaim all representations and warranties with respect to the Site and any Material thereon, either express or implied, including but not limited to any implied warranties of merchantability or fitness for any particular purpose; in no event will we be liable for indirect, special, incidental or consequential loss or damage which may arise in respect of the Site, its use, or in respect of other equipment or property, or for loss of profit, business, revenue, goodwill or anticipated savings, even if we have been advised of the possibility of such loss.
Limitations of our Liability
Cannery Coders will not be liable for any damages or injury that accompany or result from your use of any of its site.
These include (but are not limited to) damages or injury caused by any:
Use of (or inability to use) the site
Use of (or inability to use) any site to which you hyperlink from our site
Failure of our site to perform in the manner you expected or desired
Error on our site
Omission on our site
Interruption of availability of our site
Defect on our site
Delay in operation or transmission of our site
Computer virus or line failure
Please note that we are not liable for any damages, including:
Damages intended to compensate someone directly for a loss or injury
Damages reasonably expected to result from a loss or injury (known in legal terms as "consequential damages.")
Other miscellaneous damages and expenses resulting directly from a loss or injury (known in legal terms as "incidential damages.")
We are not liable even if weve been negligent or if our authorized representative has been advised of the possibility of such damages or both.
Exception: certain state laws may not allow us to limit or exclude liability for these "incidental" or "consequential" damages. If you live in one of those states, the above limitation obviously would not apply which would mean that you might have the right to recover these types of damages.
However, in any event, our liability to you for all losses, damages, injuries, and claims of any and every kind (whether the damages are claimed under the terms of a contract, or claimed to be caused by negligence or other wrongful conduct, or theyre claimed under any other legal theory) will not be greater than the amount you paid if anything to access our site.
Miscellaneous
Without prejudice to our other rights under this terms of use, if you fail to abide by these terms of use when using our website, we will take all neccessary measures to ensure our protection including, but not limited to, informing relevant third parties such as your employer, school or internet provider about the infringement(s). We will also inform law enforcement on any serious violation.
Revision and change to these Terms of Use
Cannery Coders may change these terms from time to time and so you should check these terms regularly. Your continued use of our website will be deemed acceptance of the updated or amended terms. If you do not agree to the changes, you should cease using our website immediately.
If any of these terms are determined to be illegal, invalid or otherwise unenforceable by reason of the laws of Australia, then to the extent and within the jurisdiction in which that term is illegal, invalid or unenforceable, it shall be severed and deleted from these terms and the remaining terms shall survive and continue to be binding and enforceable.
Entire Agreement
This terms of use, together with our privacy policy, make the entire agreement between you and us in relation to your use of our website.